Dreaming of going somewhere tropical and lush like Hawaii, but a bit off-the-beaten path, rugged, and more economical?
Costa Rica is your place then!
Costa Rica boasts not only affordable prices (accommodations, flights, tours, food), but is one of the best places to take kids if you're looking to get outside the country and don't want to break the bank. "Pura Vida" is the motto of Costa Rican natives, or Ticos, which means "Pure Life" and they embody this motto in all walks of life. Named the happiest people on the planet, you can see why after you visit this amazing, beautifully diverse country. The minute we landed in Costa Rica, we fell in love with the landscape, the people, the wildlife, and adventure, and the food.
We loved the idea of going to Costa Rica so we could expose our kids to a third world country and culture, but go somewhere safe and family-friendly. Costa Rica is extremely safe, clean (air and water), and is rich with biodiversity and geography. Home to one of the most active volcanoes in the world, "Arenal" along with many other volcanoes, lush jungles and thick cloud forests galore (more variety of flora and fauna than anywhere on the planet), and pristine beaches for miles (both on the Pacific and Caribbean side). Plus nowhere else in the world can you find such abundant wildlife packed into a small, geographical area (over 500,000 different species!).
What drew us to Costa Rica the most was all the activities we could do, even with young kids. Costa Rica is known across the world as one of the top destinations for adventure. Only in Costa Rica, can you zipline through cloud forests (some of the longest in the world), go white water rafting in Class V rivers, rappel down waterfalls in the jungle, surf world-class beaches, all in a condensed area! Costa Rica is truly an adventure-seeker's paradise which pretty much translates to our kind of place.
Table of Contents:
---
When to Go in Costa Rica
One of the hardest decisions to make when planning a trip to Costa Rica is when to go. Costa Rica has two distinct seasons, a "wet" season and a "dry" season. In the months of Aug-Oct, rainfall is the highest across the country. If you want the best surf conditions though, this is the most ideal time to go since these storms bring giant swells. Accommodation prices are quite a bit lower during these months (considered the off season), so if you don't care about rain and want the biggest bang for your buck, go this time of year. During the "shoulder" months of May-July and Nov, rain is still plentiful, but not as wet as during the wet months of Aug-Oct. And then "dry" season (or "peak" season) is between the months of Dec-April. You will still see rain even in the dry season (it is the tropics, after all), but it is definitely less wet this time of year. Accommodations are more expensive during peak season (especially during the holidays) and they fill up fast, so book far in advance. Some places even enforce two or three day minimum stays. Also, beach towns fill up with domestic tourists this time of year since this season is considered Costa Rica's "summer".
We choose to go during peak season (January), mostly because it worked better for our schedule. We had a little rain in the mountains/jungle, but not enough to put a damper on our activities fortunately. We didn't have any rain on the Pacific coast where we spent a week near the beach. It was quite hot there actually!

---
Where to Go in Costa Rica
Once you've figured out when to go to Costa Rica, narrowing down where to go will be the toughest decision because there are so many incredible places to go! One thing you should know about Costa Rica is even though it is relatively small country (about the size of West Virginia or Denmark), it is impossible to see the whole country in a relatively short amount of time. Many of the roads in Costa Rica aren't paved highways, often require a 4X4, and depending on the season, may be flooded due to rain. Believe it or not, Costa Rica is very mountainous and rugged, so many of the roads are windy and take a while to travel to/from by vehicle. With that being said, planning WHERE to go in Costa Rica is essential because you want to maximize your time and not spend most of it driving (unless you enjoy that sort of thing). The main areas of Costa Rica to visit are: the Guanacaste region (Northern Pacific), the Nicoya peninsula (just south of the Guanacaste region), the Puntarenas region (Central and South Pacific), San Jose (the capitol), Alajuela (Northern Central region) and the Limon region (Caribbean side). Each region is unique and worth visiting, so figuring out what kind of sights you want to see and what activities you want to do first will help you narrow down your choices of where to go/stay.
I probably spent over 40 hours just researching the country of Costa Rica before making a decision on where we would go (this was at least 6 months before our trip). Since this was our first trip to Costa Rica, we planned carefully when searching places that satisfied our wish list. We would only be there for twelve days, so we wanted to choose where to go wisely. This meant we didn't want to have to hop around too much, so we could get in the activities we wanted. We didn't want to feel like we were cramming it all in and it was important to get some relaxation too (yes, we do enjoy relaxing and doing nothing on occasion!). There were so many places that looked appealing to our family, but ultimately we narrowed it down to two places–the La Fortuna/Arenal region and the Manuel Antonio region in the Central Pacific coast region.
I think we chose wisely. The trip was everything we hoped for and more.
There are plenty of other amazing places to visit in Costa Rica. The North Western coast is where the best surf action is. The Caribbean coast is quieter with calmer beaches (if that's what you're after), the central region south of the capitol (San Jose) is known for its rivers (world-class river rafting), and the most southern region on the Pacific coast probably has the most diverse wildlife on the planet (Corcovado National Park). We simply couldn't see it all in two weeks, but we will most certainly be back to explore more! To read more about what each region offers, visit Lonely Planet.

---
Accommodations
Generally when we plan a trip, we like a variety of accommodations. We like what a resort offers because it's true relaxation, you don't have to worry about anything, and we love the amenities. We also like renting an Airbnb though because it's usually more affordable, you almost always have a kitchen and laundry, and it's a fun way to experience a place like a local. For this trip, we decided to mix both a resort and an Airbnb. We planned it so that we stayed in a resort first in Arenal and then spent the second half of our trip in an Airbnb rental house in Manuel Antonio.
BEST DECISION EVER.
I researched a ton of resorts in Arenal. We didn't want to pay top dollar, but we also wanted a true resort experience. We decided on Arenal Springs Resort & Spa, which was awesome. We had beautiful hot springs to swim in (including a swim up bar!), waterfalls, a good variety of delicious restaurants, gorgeous suites (the bathroom was our favorite!), and fantastic views of Volcano Arenal.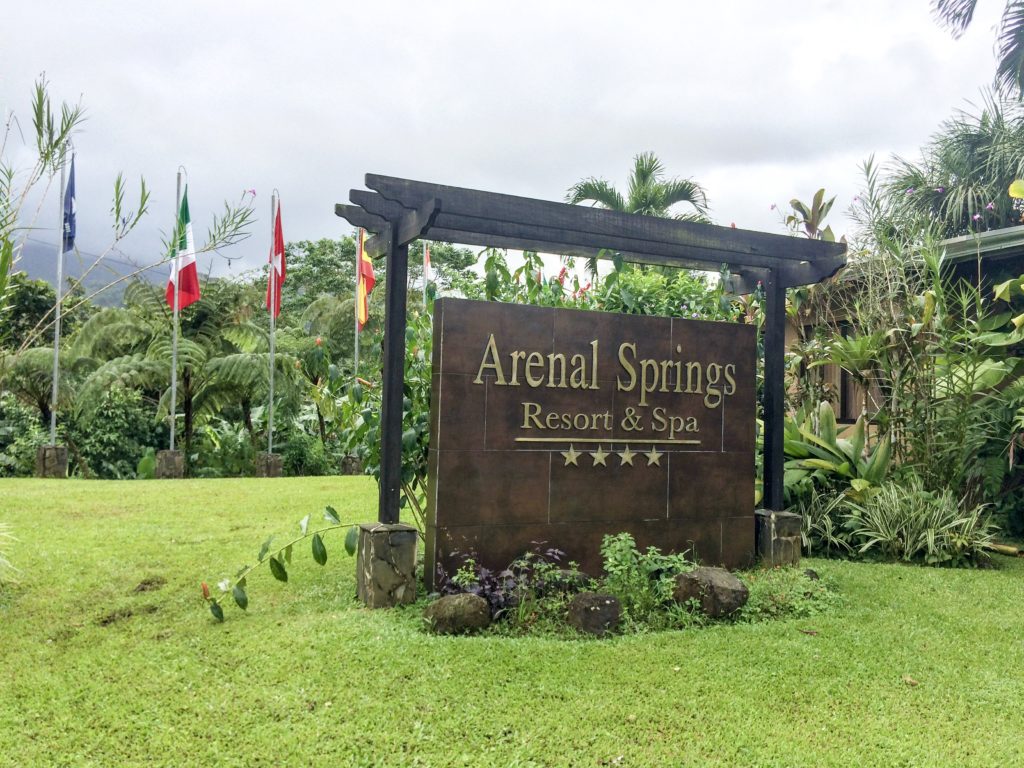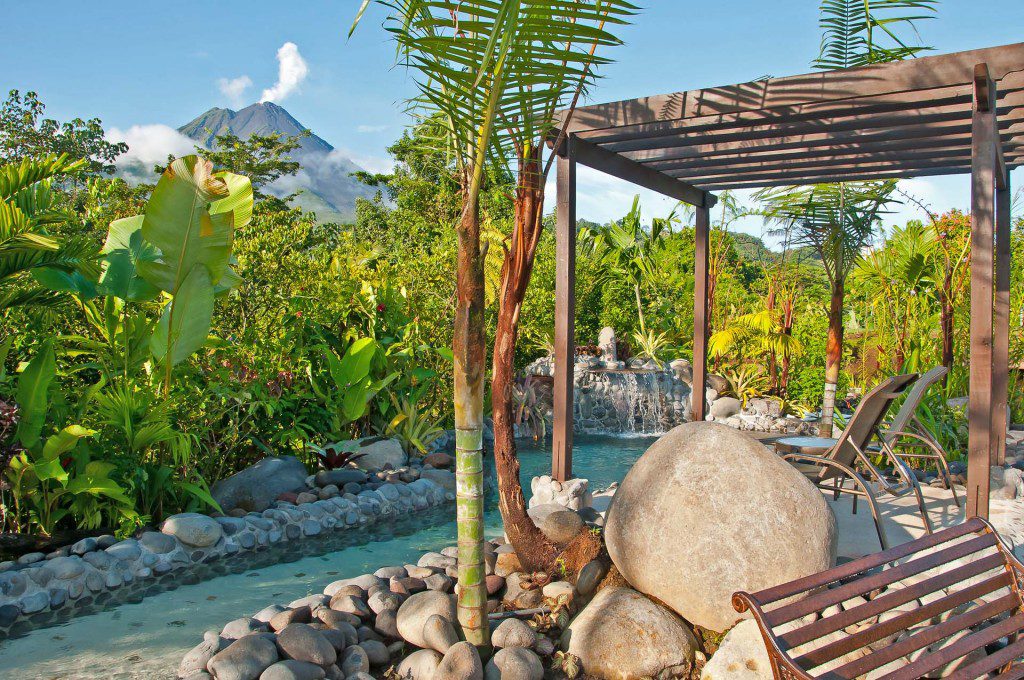 Upon arriving to the resort (after a red eye flight in which none of us hardly slept, and a 3 hour shuttle drive to Arenal), this kid immediately got his swim trunks on and headed to the pool.
Just a tad bit eager.
We also considered a couple other resorts, but for one reason or another didn't book them (price, availability, etc). These are also fantastic options in the Arenal area though. Tabacon Grand Thermal Resort is a honeymooner's (or couple's) paradise. We spent half a day here (we got the day pass which includes access to the hot springs/garden and includes lunch or dinner). Tabacon is probably one of the most romantic places we've ever seen. It reminded me of what I would imagine the Garden of Eden to look like (for reals)! Definitely consider getting a day pass there if you don't stay there. I've actually had a few friends stay there after my recommendation and they couldn't have been happier.
We also looked into Lomas del Volcan, which is similar to Arenal Springs Resort, where we stayed. A friend of mine went here on her honeymoon (after my recommendation) and their favorite feature of the resort was having their own private Jacuzzi off their balcony. I have also heard great reviews about this eco-lodge, Arenal Oasis Eco Lodge and Wildlife Refuge, which I think is a great option for families or visitors looking for something more adventurous and budget-friendly (think tree houses!). Make sure to use Booking.com for the best rates on all resorts!
Yes, this place is real.  Did I mention Garden of Eden??
As I mentioned previously, we decided to use Airbnb for our rental in Manuel Antonio (especially since there were 11 of us!). We rented a house named "Casa Samba" because we wanted more room and quality together time since at a resort we were all in separate suites. This house was unbelievable, as it boasted 5 stories (we nicknamed it the "Tree House"), a guesthouse, a pool, Jacuzzi, a large outdoor patio/living area, game room (which also had its own balcony), an outdoor shower, and our favorite–amazing views overlooking the ocean and beaches of Manuel Antonio. The sunsets were stunning every night as we dined on the patio together as a family watching the sun set over the Pacific Ocean. The house also came with a laundry service, which was nice since we had a lot of dirty laundry after Arenal! We loved the spacious kitchen to cook in every night, and the pool was a huge hit with all of us, of course! Casa Samba had its own resident iguana, aptly named "Senor Samba" and everyday he would grace us with his presence, usually right in our walking path on the back patio! We also had regular visits from monkeys (Capuchin) who would come in the afternoon and play in the Jacuzzi everyday. The kids were highly entertained by them, and the monkeys acted like they owned the place!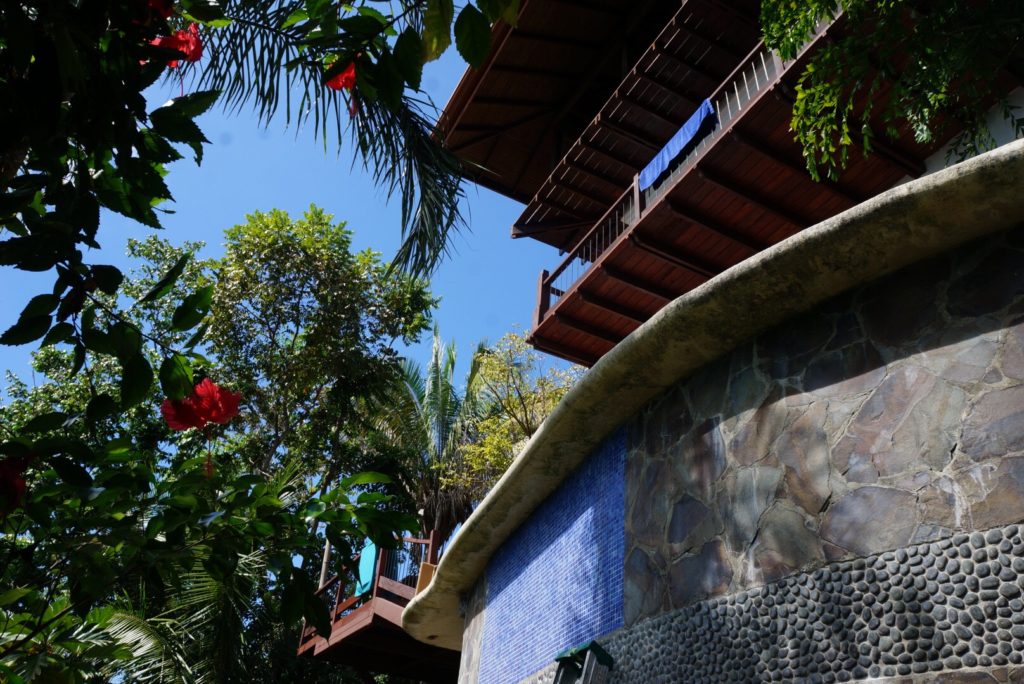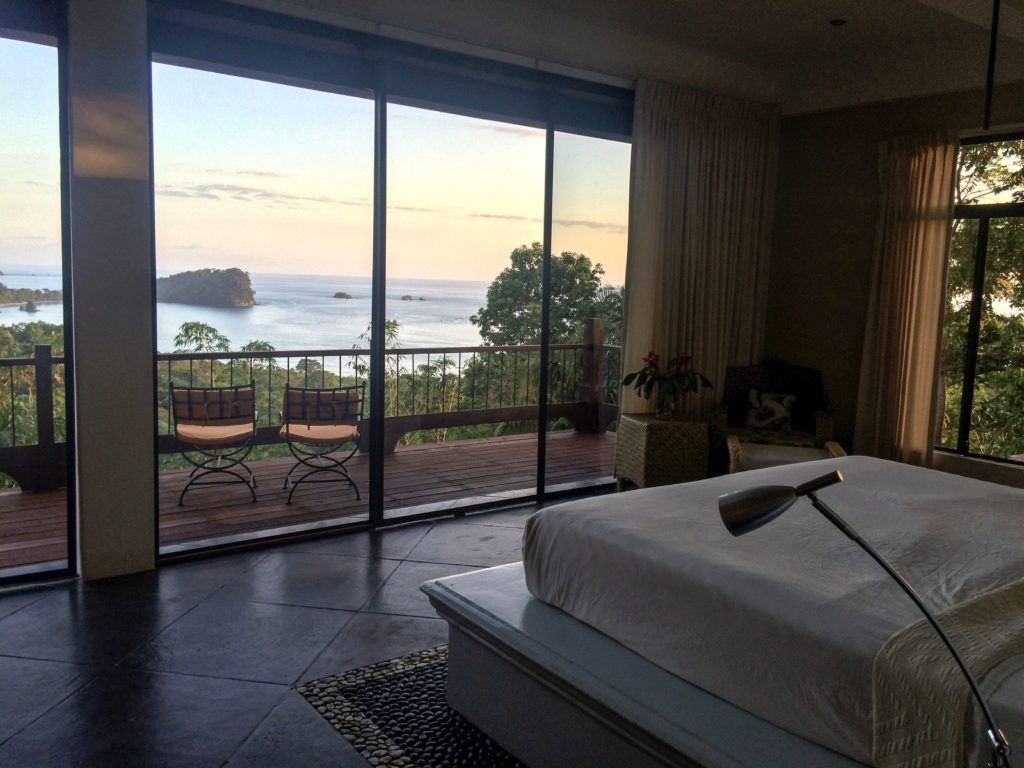 ---
Transportation
Flying to Costa Rica was easy, about a 6 hour flight from Denver. We use lot of different tools to book the best deals on flights including Momondo, Sky Scanner (the app), and we also subscribe to Scott's Cheap Flights and follow Secret Flying on Facebook, which show the most amazing deals out there! Our friends over at Wanderlust Crew have some other great tips on finding the best deals for families (how to fly for almost free!). We ended up scoring flights to Costa Rica for $475 roundtrip, which is a smokin' deal considering we left during peak season (Dec 31).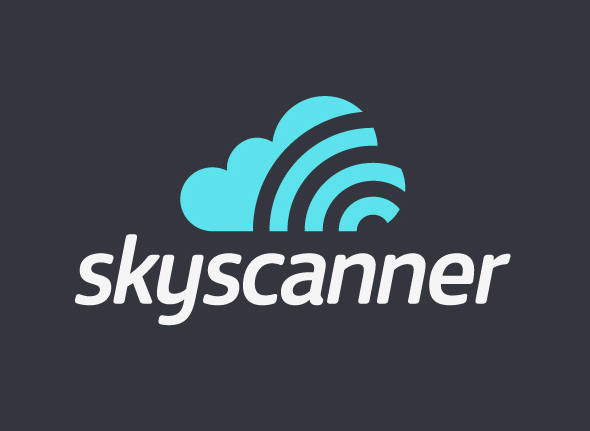 As for transportation around Costa Rica, this was also something we researched a lot since there are many options. We knew we would need a rental car in Manuel Antonio since we would explore a broader area, but decided to opt for taxis and shuttle buses in Arenal since the tours we chose included pick up/drop off. And since taxis are inexpensive in Costa Rica, it wasn't bad to just take a taxi around town when we needed it. The major transportation decision we had to make was how to get to Arenal from San Jose (where we flew in from), and then from Arenal to Manuel Antonio, and Manuel Antonio back to San Jose. We strongly considered flying via Nature Air, which is a small puddle jumper airline. It's a great option because flights around Costa Rica are short (less than a hour) and fairly inexpensive, but ultimately we decided not to since some of our luggage would be over their allotted max weight of 40 lbs (we had brought a large duffel bag of clothes and toys for an orphanage that weighed well over 40 lbs). If you want the quickest mode of transportation to and from different areas of Costa Rica, Nature Air is the best option.
We decided we didn't want to mess with a bus since it would take longer, and we didn't want to worry or stress about how to navigate some of Costa Rica's mountainous back roads with a rental car, so we chose to hire a private shuttle transfer and that was the best decision we could've made! For our large extended family, we were able to request a large van to fit all of us and it cost around $200 for each transfer (not bad considering there were 11 of us). Our drivers were all great, spoke good English, and taught us a lot about the culture and country. We also could stop whenever we wanted (like in Tarcoles to see the crocodiles!), which was nice and not something you can always do on a bus or airplane. It was a great way to see the countryside too, and having someone else drive was less stressful, so we didn't have to worry about getting lost! We would definitely recommend a company like Costa Rica Shuttle, which was very affordable and professional. The first transfer (Arenal to SJO) was roughly a 3 hour drive, the second transfer (Arenal to MA) was 6 hours, and the last transfer (MA to SJO) was 3 hours.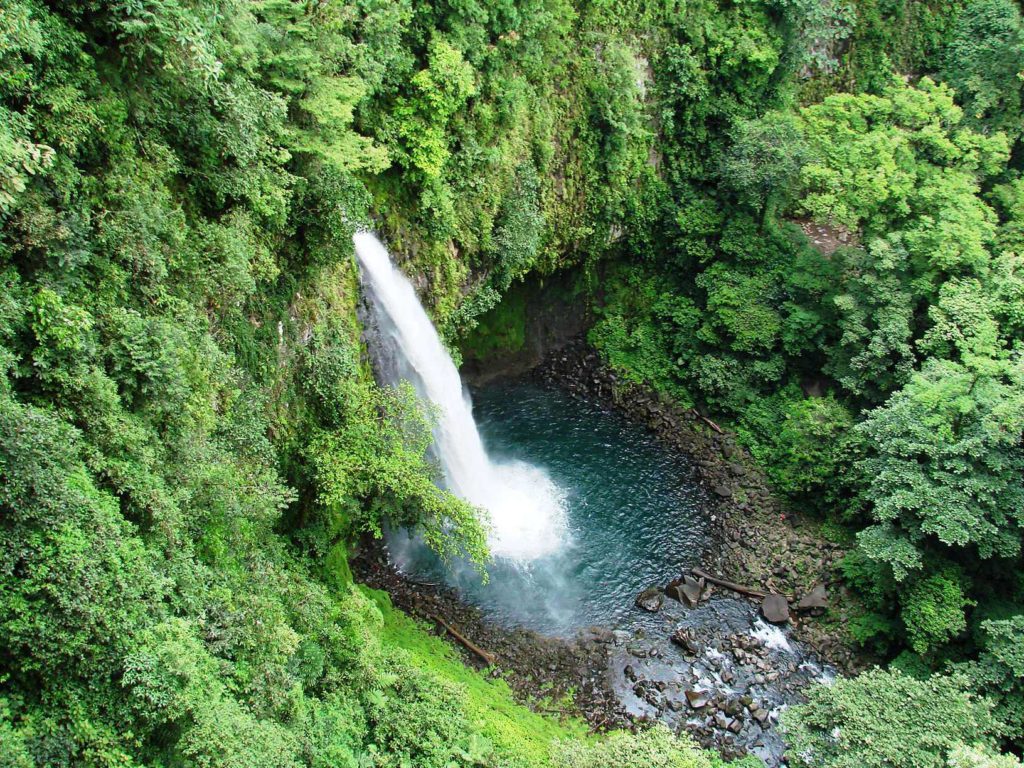 ---
Activities
Now, let's get to the good stuff.
The FUN.
One thing is for sure about Costa Rica: there is no shortage of activities. People have asked us all the time if Costa Rica is a kid-friendly destination and the answer is a resounding YES! In fact, if you ask our kids where their favorite place they've been is, they will probably say Costa Rica. If you want total relaxation, you can find it in Costa Rica. If you're into adventure and outdoor activities, you will find everything you want in Costa Rica. If you are into wildlife and culture, you will also love Costa Rica. We spent two weeks there and even though we packed a lot of activities in, we still feel like we just barely scratched the surface. With that being said though, we would go back and repeat every activity that we did. The trip really couldn't have gone better.
I've decided to break up the activities that we chose into the two main areas of Costa Rica that we visited. We could've done some activities in both places (for example, rafting and zip lining), but we carefully chose the activities that we had researched were the best for that area.
Arenal
Zip lining
Costa Rica is known for having some of the best zip lining in the world, in fact, they even started the sport! The country boasts some of the longest zip lines too, and we had read and heard from many sources that Arenal had the country's best zip lining. We thoroughly researched companies because safety was important to us. Because we had kids with us, we only looked into companies that met our kids age limitations (our youngest was 6 at the time). We ended up picking Arenal Mundo Aventura because our boys could both go, it was rated high on Trip Advisor, and the tour had some of the longest zip lines (some even going over top waterfalls!).
This tour was so much fun. The tour operators picked us up at our hotel, fitted us for our equipment, did a very thorough safety presentation, and were extremely professional, friendly, and helpful throughout the tour. Our youngest was a little nervous at first, never having zip lined, but the guides eased his mind and calmed his nerves, and he ended up loving every second of it. Because our boys weren't heavy enough to get down some of the zip lines by themselves, they were required to go with a guide for most of the zip lines. However, they got to do a few zip lines on their own, so they were excited about that! We were able to ride down 11 zip lines, some hundreds of feet off the jungle floor and over waterfalls. The tour ended with an educational/cultural presentation on the native tribes of Costa Rica which was really cool too!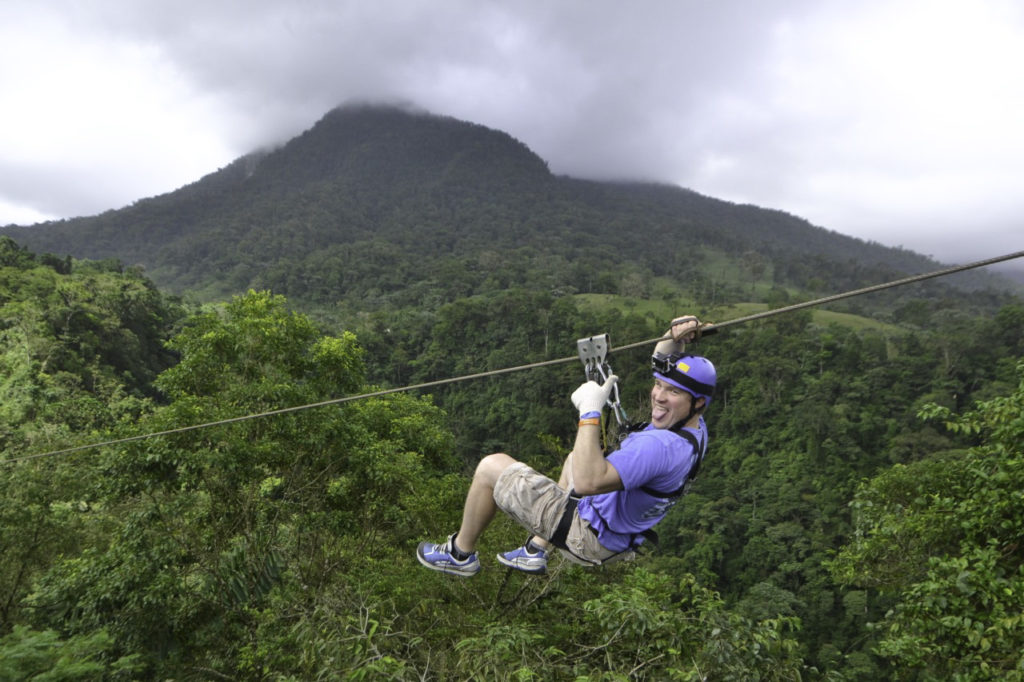 Rappelling/Canyoneering
I will be honest, if you have an extreme fear of heights, this tour might not be for you (unless you want to conquer that fear!), Hands down, this was our favorite tour of the whole trip. Packed with adrenaline, and totally out-of-the-box and adventurous. Basically, this tour involved rappelling down 4 waterfalls in the jungle, the tallest being about 200 ft! We also hiked through the jungle, climbed up rocks and shimmied through canyons. The guides on Pure Trek made the experience too–they were fun, witty, helpful, and encouraging. Our youngest chose not to go on this tour, but our oldest boy did and he wasn't scared one bit. He loved every minute of it and couldn't wipe the permanent grin off his face!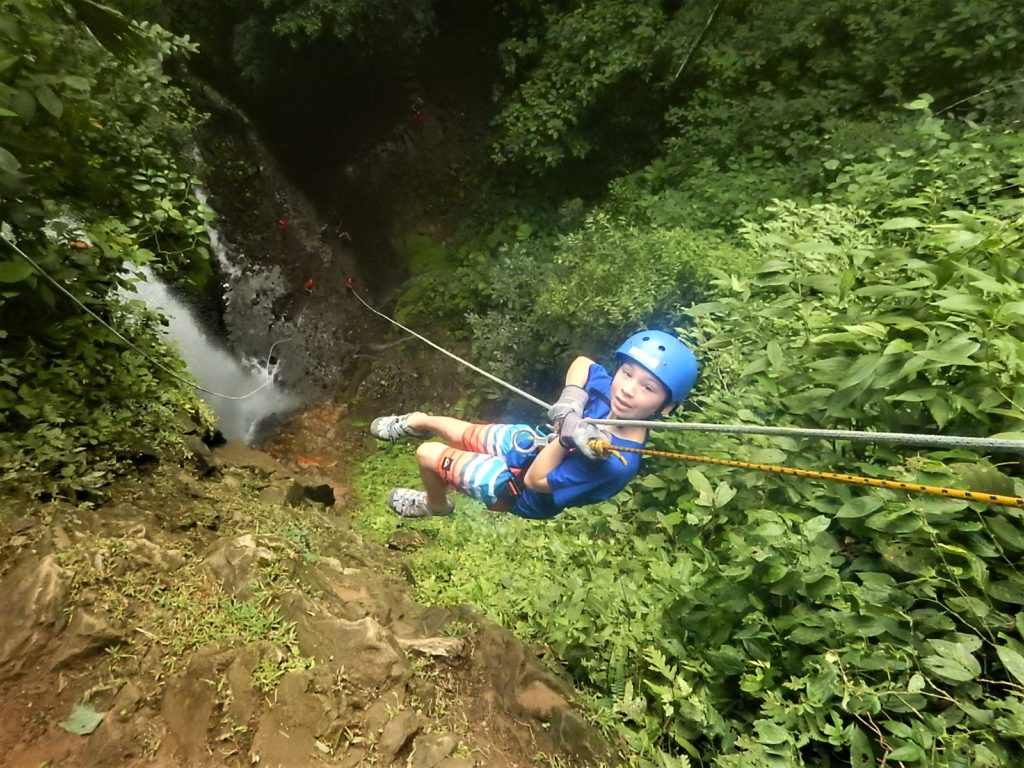 Tabacon Hot Springs
I wrote about this under Accommodations, but basically we purchased a Tabacon Hot Springs Day Pass and spent an afternoon (after canyoneering) soaking and playing in the hot springs, walking around admiring the lush gardens, and eating the delicious buffet of typical Costa Rican cousine. It was worth every penny. Tabacon is more of a romantic destination, (at times we wished we were there without our kids!), but still fun for the whole family. We had to drag our boys out at the end of the evening!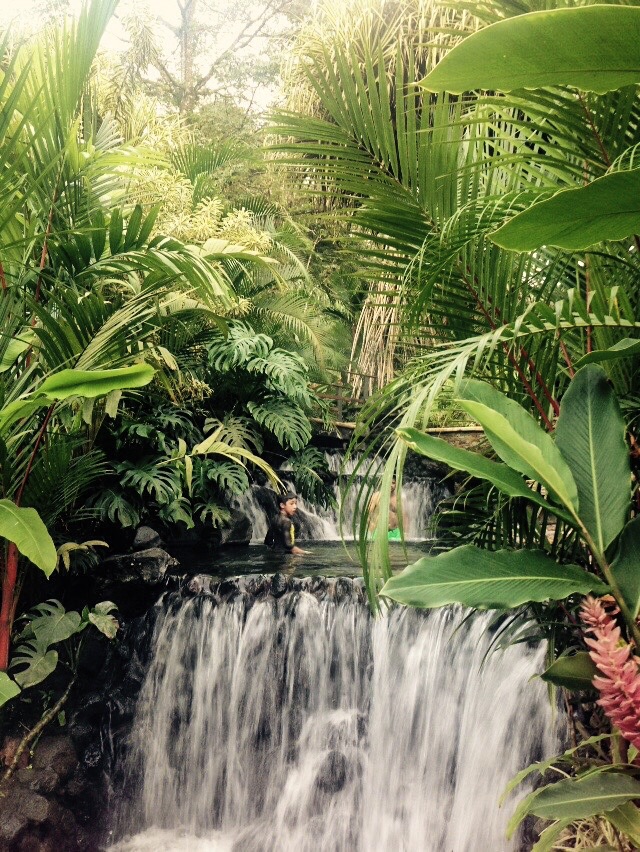 La Fortuna Falls
While the kids were hanging out at the resort where we stayed one afternoon, Eric and I decided to get a taxi and head over to La Fortuna Falls, these famous waterfalls below Volcano Arenal. It's a short, steep hike down to the falls, but so beautiful and amazing. We swam in the pool and explored the nearby river. I would totally recommend this activity with or without kids. You can't go to Arenal without seeing La Fortuna Falls.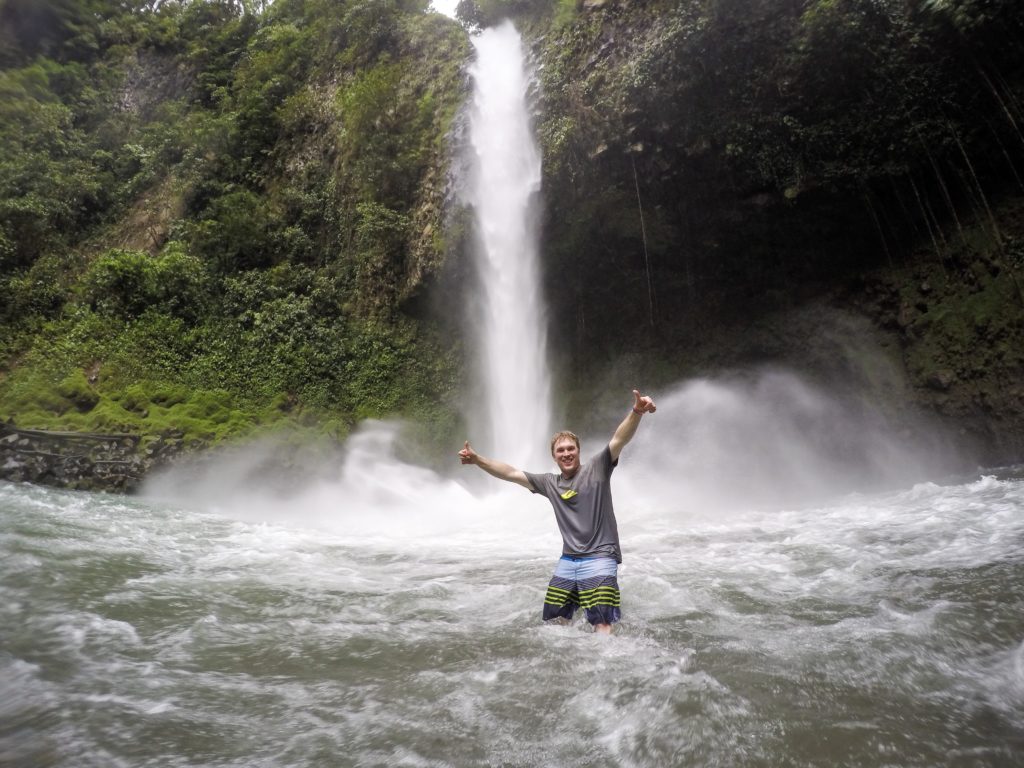 Arenal Hanging Bridges
You've probably seen pictures of those hanging bridges in jungles? Arenal Hanging Bridges are a definite must-go for spotting wildlife and getting a typical Costa Rican jungle hike. You could spend a half day here, or you could spent a couple of hours. Either way is worth the excursion and tour. It's absolutely stunning!
Proyecto Asis Volunteer Center
Proyecto Asis is a great place to spend a half or whole day. When you go, you register to be a volunteer, which means that you not only get to learn about the native animals in Costa Rica, but get to help feed and care for the wildlife here. Our youngest was able to do this and loved it! It's a great activity for young kids that want to get up close and personal with some of the wildlife but also get involved in a great cause.
Other Activities
There are so many other activities you can do in Arenal. White water rafting (although we chose to do this on the second leg of our trip) or tubing down a river, windsurfing or paddleboarding on Lake Arenal, horseback riding, and hiking Arenal National Park were all activities we wished we had time for, but when we go back, will make sure to hit them up. We also wanted to visit Cano Negro Wildlife Refuge Park which is one of the best places in all of Costa Rica to spot birds, monkeys, reptiles, caimans, sloths, and many other mammals in a condensed geographical area. If you are up for a drive and have a full day, Rio Celeste is a must-see, which is a stunning turquoise waterfall and river near the Tenorio Volcano. You can drive there on your own, however some of the roads are rough and so if you don't want to risk that, a Rio Celeste volcano and falls tour is the best way to go.
Manuel Antonio
Surfing/boogie boarding
Costa Rica is known for its surf, especially along the Pacific coast. Some of the best surf spots in the country are on the Northern coast, the Guanacaste peninsula, but also in Jaco which is more central along the coast, and down to Dominical, which is south. Manuel Antonio itself has beaches to surf, but they are best for beginners. You can take surf lessons (which is recommended if you haven't surfed before), or you can just rent a board on any of the beaches. We stayed only a mile from Playa Manuel Antonio, so we spent a couple of days there boogie boarding, surfing, and playing on the beach. Other beaches for surfing in the area are Playa Dominical (1 hour south of MA), Quepos (20 min north of MA), and I have also heard Isla Damas is a great, quiet spot to surf around Manuel Antonio that is good for beginners.
We couldn't drag our boys out of the water.  Especially this one who would boogie board for hours and hours.
Snorkeling
Costa Rica isn't known for the world's best snorkeling, but there are still some great places to snorkel and luckily, one of those places was near us in Manuel Antonio. Playa Biesanz was only 10 minutes from our home there, but tricky to find (we had to ask a local). It was a short hike down from the road through the jungle, but the beach was completely secluded and beautiful. We rented kayaks and snorkel gear there on the beach and spent an afternoon swimming with all kinds of fish, turtles, and coral reef. The water wasn't the clearest I've snorkeled in, but still beautiful and calm and a great place for our kids to snorkel.
If you really want to find the best snorkeling in Costa Rica, definitely book a snorkel tour to Cano Island, which is south of Manuel Antonio and off the coast a ways. You have to drive to Uvita (about 2 hours south), and get on a boat which takes you to Cano Island. We had wanted to do this, but didn't have the time and worried it might have been too long of a day with our youngest kid. I have a friend that went and said it was a highlight of their honeymoon.
Horseback riding
Probably our second favorite activity we did in Costa Rica was go horseback riding to Nauyaca Falls. While I was researching places to see in Costa Rica, somehow I stumbled on a picture of this waterfall online and later found out that it wasn't far from where we were staying in Manuel Antonio. And they offered a horseback riding tour to the falls! SOLD! This was the perfect activity for our whole group, adults and kids. Our guides were patient and helpful, and the horses were calm and easygoing. This tour included breakfast and lunch too. Basically after they fed us breakfast, we rode horses up to Nauyaca Falls, where we swam in the pool and jumped off the waterfall. SO much fun!  After a good hour or so playing at the waterfall, we made our way back on the horses, where we stopped to have lunch and then continued the rest of the way back. It was a full day, but an awesome day! Our youngest got so attached to his horse (that he named "Bob"), that he wanted to bring him home with us!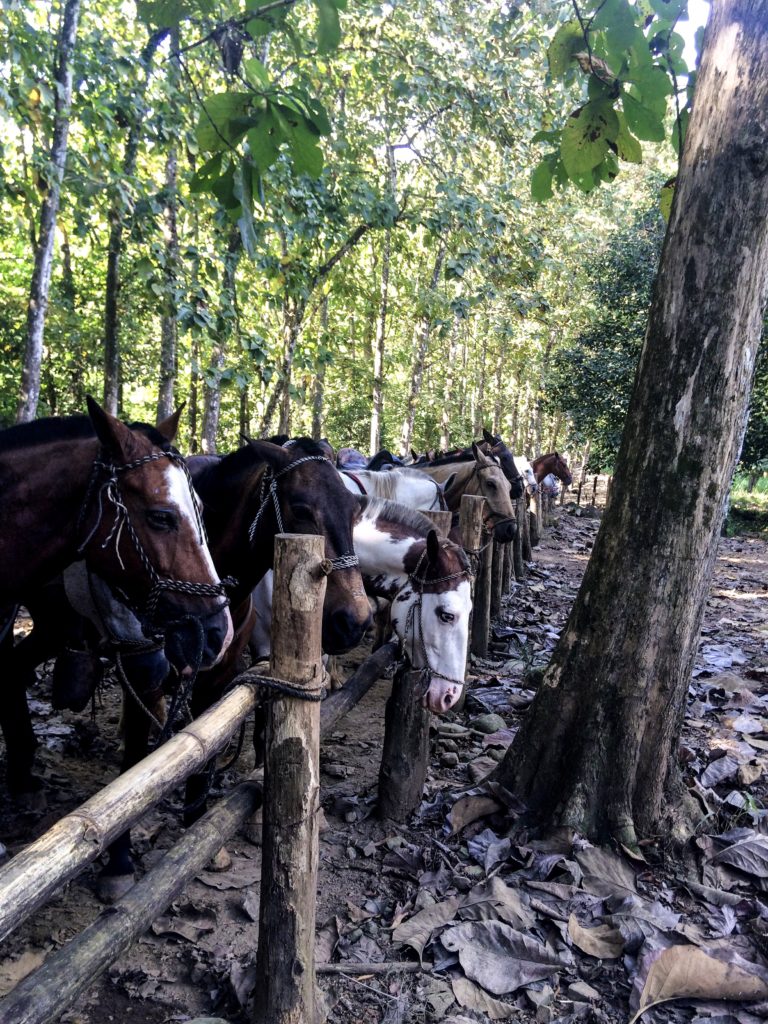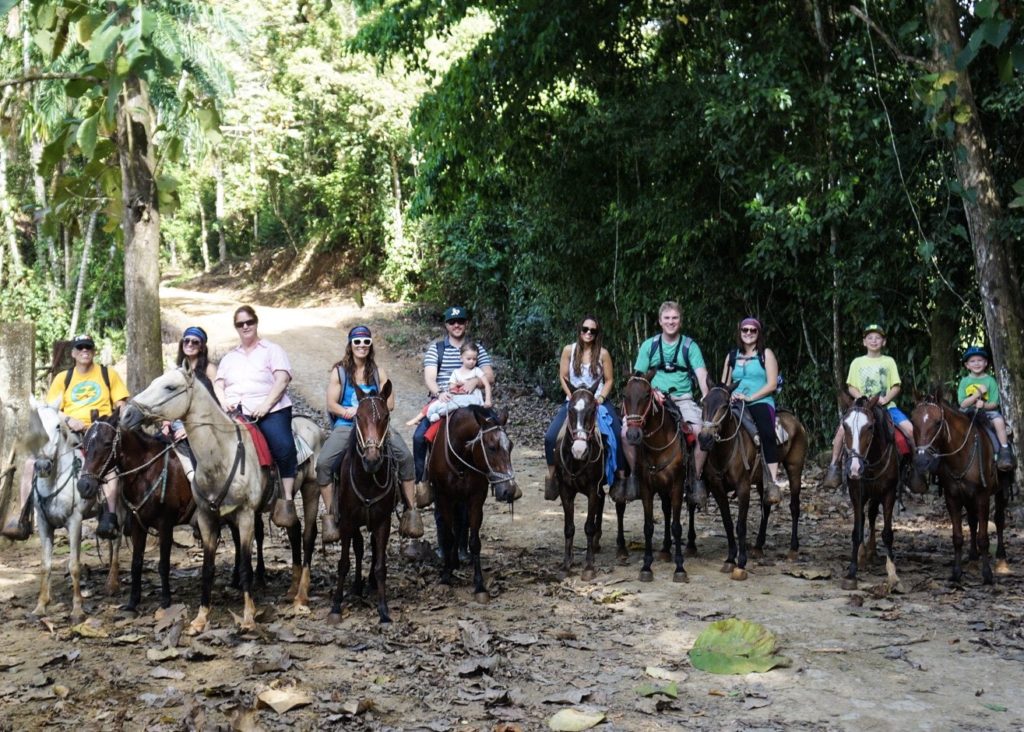 Whitewater rafting
There are a plethora of awesome, world-class rivers to go whitewater rafting in Costa Rica. Even though we were there during the dry season, where the rapids aren't generally as fast, we had so much fun on the Savegre River with Amigos del Rio. The tour we did was Class III rapids mostly, with a few IV spots. The group we went with was very lively and our guides were full of personality too, which made this tour all the more fun. The river was a mix of rapids and calm sections, where we would jump off the raft and swim around. We played in waterfalls and our guides fed us a great lunch too. At the end of the tour, we stopped at this scenic overlook of a palm forest, and it was BREATHTAKING as we watched the sun descend over the jungle.
Manuel Antonio National Park
You can't go to Manuel Antonio without going to the National Park. This is one of the few places in the country where the thick jungle meets the white, pristine beaches. There are 12 small islands included within the park, gorgeous beaches (rated some of the most beautiful in the country!), but the wildlife is the real show stopper. You can take a guided tour within Manuel Antonio Park or go on your own.  A guided tour is recommended if you want to spot the most wildlife and learn about this unique park.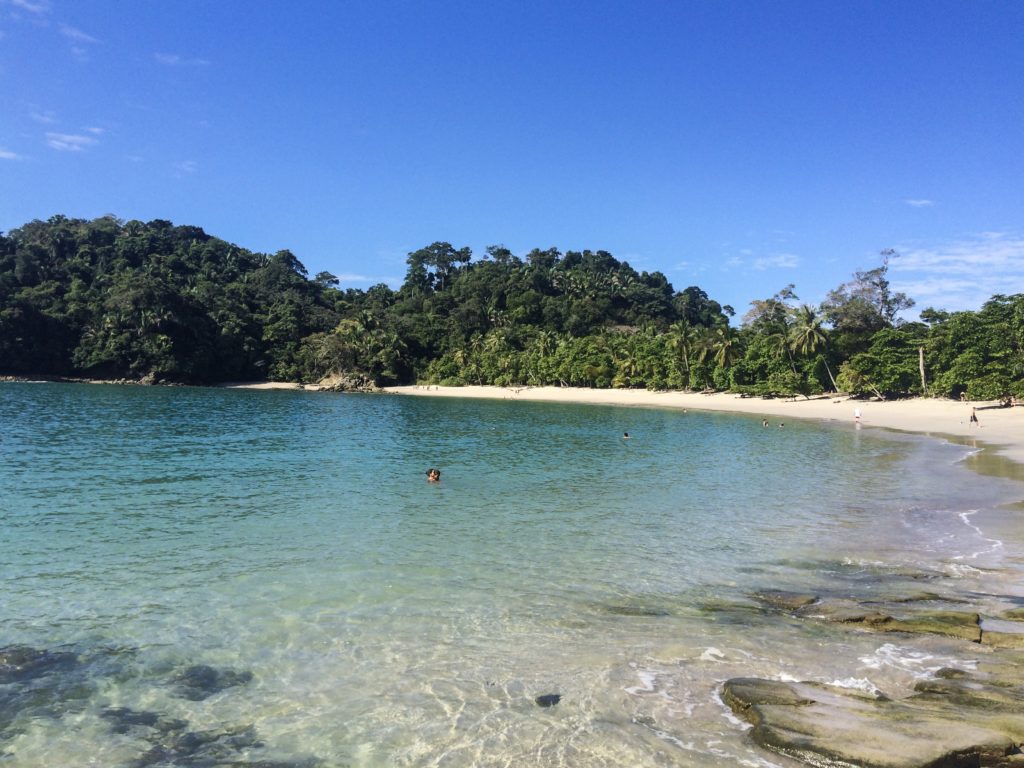 Other Activities
As it was in Arenal, we simply couldn't fit in everything that we wanted to do in a week's time in Manuel Antonio. If we were to go back, we would definitely go snorkeling at Cano Island, and spend more time near Uvita, kayaking through the mangrove forest in Marino Bellena National Park, going whale watching in Costa Ballena, and hiking through Corcovado National Park to see wildlife such as toucans, macaws, and possibly ocelots and tapirs!
---
Wildlife
As mentioned previously, Costa Rica is home to more than 500,000 species (300,000 of them are different bugs). For such a small country, Costa Rica's wildlife takes up 4% of the world's species! Nearly 900 bird species inhabit the skies of Costa Rica, which is more than in the U.S. and Canada combined! Many of Costa Rica's species are endangered too and the country goes to extreme measures to protect its wildlife and biodiversity. You don't have to search far to see some unique wildlife sightings.
While we were there, we saw three-toed sloths, several different species of monkeys (mostly Howler and Capuchin), toucans, crocodiles, iguanas, quetzals, poison dart frogs, macaws, and lots of beautiful butterflies. There are many wildlife parks where you can get up close and personal with some of the unique species found in Costa Rica. Parque Nacional Manuel Antonio, Parque Nacional Corcovado, Parque Nacional Marino Ballena, and Parque Nacional Los Quetzales are just a few. Anywhere Costa Rica is a great resource to learn more about these beautiful, diverse national parks.
---
Culture
The richness of Costa Rica stems from the cultural diversity of its people. Costa Ricans are proud to have had more than a century of democratic tradition and more than 50 years without a military. This was abolished in 1948, and the money that the country saves from not having armed forces is invested in improving the quality of life of its citizens. This also contributes to the social peace that makes Costa Rica such a welcoming place to visit. They know that their country is unique, and they are generally willing to offer help to those visitors, making their stay as pleasant as possible. Once you have experienced their friendliness and spontaneity, you will be convinced. Their openness and happy attitudes (living the Pura Vida) is truly contagious. We definitely experienced this and it was one of the aspects of our trip we enjoyed most!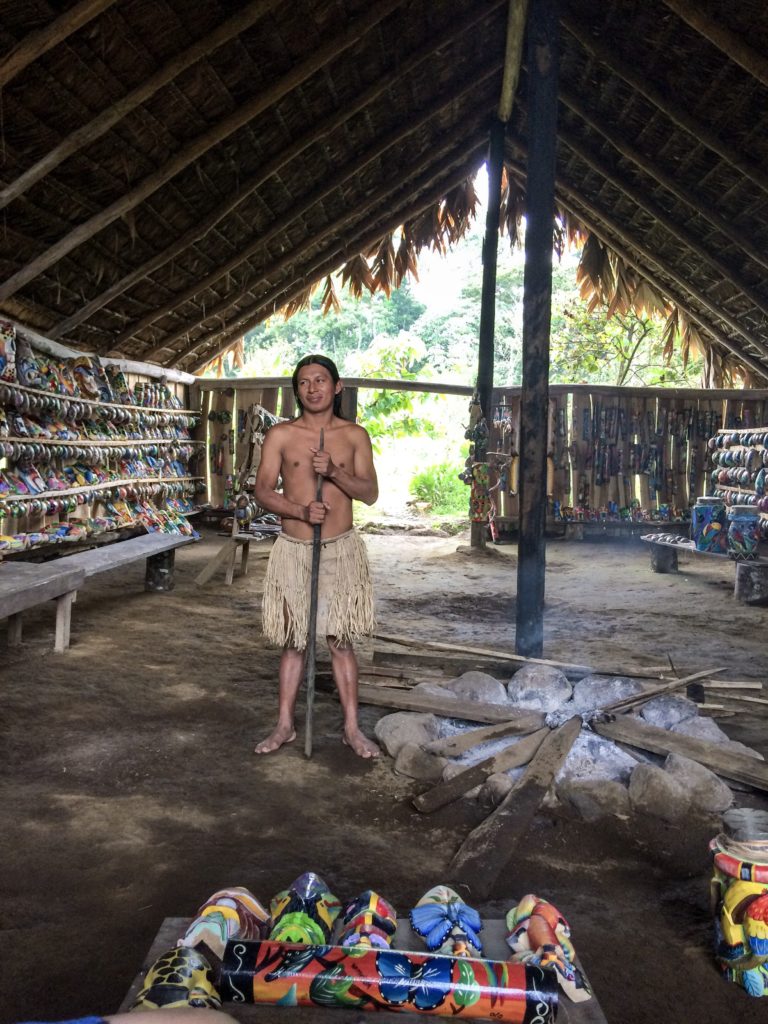 While we were there, we loved learning more about their rich history, customs and culture. There are lots of museums you can visit to learn more about their heritage and Visit Costa Rica is a great resource to get some ideas. We also loved shopping for souvenirs and trinkets that were hand-made by the locals (we are all about supporting local commerce!). We would definitely recommend hitting up the flea market in San Jose if you want the best bargains on typical Costa Rican hand-made gifts. So many good finds there!
The boys wanted to buy everything. We came home with necklaces, wooden bowls, blankets, and handbags.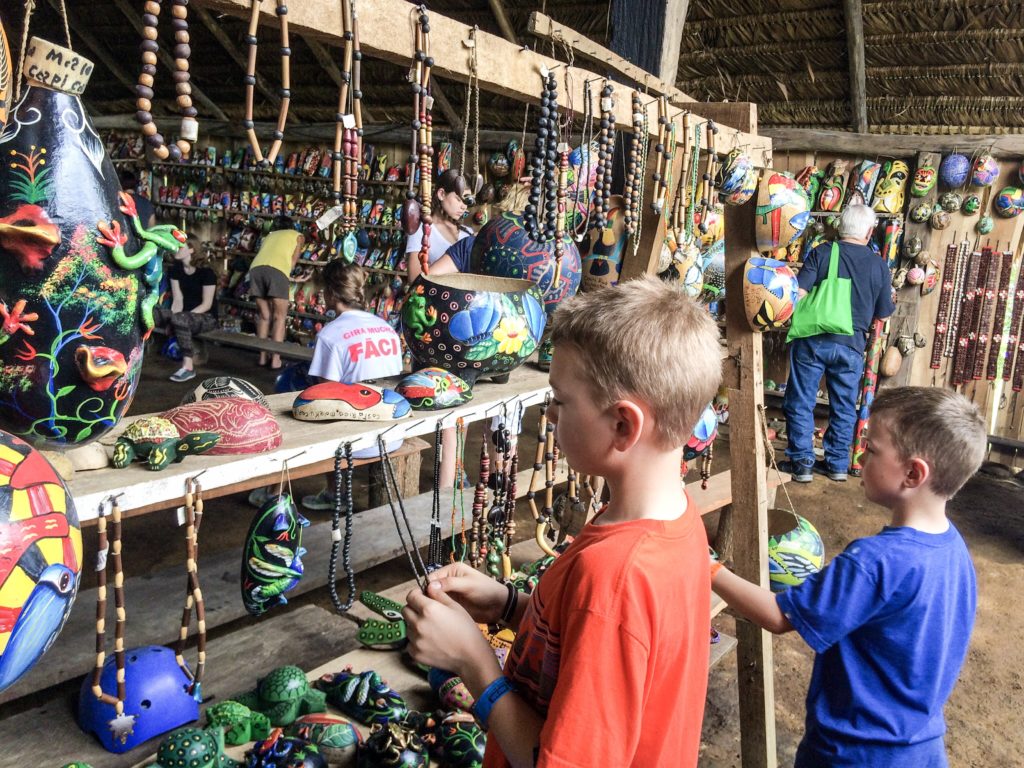 Comments
comments